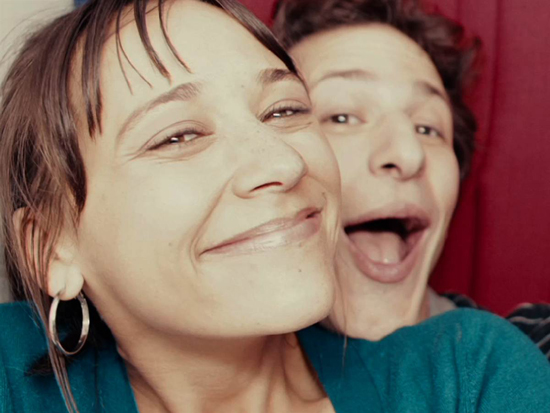 Las relaciones amorosas que van mal y que conducen al divorcio han sido favoritas del cine, especialmente del norteamericano, a través de las décadas en todo tipo de película: dramáticas o cómicas.
El tema resurge ahora en la cinta de estreno Celeste and Jesse Forever pero visto a la luz de las más recientes experiencias de la gente joven de ese país.
Estamos, por tanto, ante una comedia vista desde la perspectiva de las nuevas tendencias que se abren paso en el mundo estadounidense, por lo cual la cinta presenta a sus protagonistas en la última fase de su distanciamiento que culminará con la firma de los documentos que legalicen la separación entre ellos mediante el divorcio.
Lo distinto, sin embargo, es que la pareja profesa seguir unidos por amistad y por ello se ven frecuentemene en una relación en que no se supone cuenten los agravios y desavenencias previas. Celeste y Jesse siguen frecuentando nuevos contactos en el terreno de lo sexual. Así Celeste incide en nuevas aventuras en este campo y experimenta con nuevas sustancias controladas y con otras situaciones que tienen que ver con su universo laboral, como las muy engorrosas que se producen en el campo de lo profesional.
Jesse, en cambio, ha dejado embarazada a una chica europea y se propone casarse con ella, una vez que finalice el trámite del divorcio, entusiasmado ante la idea de ser no sólo padre sino "buen padre".
Nada más sucede en el filme, uno procedente del cine independiente en el que por tanto no aparecen figuras estelares al frente de su reparto sino dos nuevas personalidades del mundo fílmico más conocidas por su trabajo actoral en la pantalla de plata, Rashida Jones y Andy Samberg y se presentan unas situaciones que no se visualizarían de la misma manera en las producciones de Hollywood.
Es precisamente en el ámbito de lo profesional donde Celeste encuentra primero una retadora en el personaje de la cantante que interpreta Emma Roberts y, más tarde, una amiga con la que comparte diversas experiencias.
Cinta procedente del Festival de Sundance, considerado la cuna y fuente de ese llamado cine independiente que ha florecido en los Estados Unidos, Celeste and Jesse Forever,  con todo y sus posiciones de modernidad en torno a las relaciones íntimas y al final de las mismas, deja entrever-sobre todo en su conclusión-que la experiencia del rompimiento duele y deja su impronta en aquellos que la sufren.