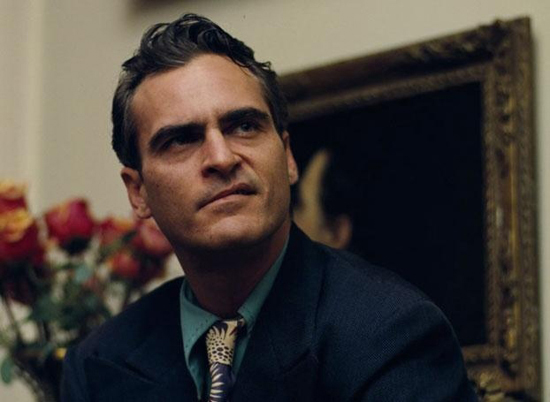 Dirigida por Paul Thomas Anderson, el realizador procedente del mundo de los videos musicales, cuya carrera como director ha incluído películas tan diferentes y retadoras como Boogie Nights ( 1997), Magnolia ( 1999) y la más reciente, pues data del 2007, There Will Be No Blood, nos llega The Master.
The Master, cuyo estreno entre nosotros se produce tras la conclusión del festival de Venecia donde obtuvo para sus dos protagonistas, Joaquin Phoenix y Philip Seymour Hoffman el premio compartido a las mejores actuaciones masculinas vistas en dicha muestra, al estilo de las cintas precedentes de Anderson, un filme extremo en el sentido de que ante él no caben medias tintas sino posiciones radicales: o gusta o se le considera un desastre.
Todo ello como consecuencia de la combinación en la cinta de una historia difícil de comprender que se centra en la amistad forjada entre dos personalidades que en apariencia- solo en apariencia- son muy distintas, la del carismático Lancaster Dodd (interpretado por Hoffman) y la de Freddie Quell (Phoenix). Uno, Dodd, es el fundador de un nuevo movimiento surgido en los años cincuenta tras la conclusión de la segunda guerra mundial llamado "La causa", al que se unen diversos individuos entusiasmados con la personalidad de Dodd y sus ideas. Hasta el llega Freddie Quell, un ex combatiente de la guerra, alcoholizado y víctima de numerosos traumas mentales que se hacen patentes a través de su conducta, errática y desordenada, sobre todo en lo concerniente al sexo. Los altibajos de esta relación forman el núcleo central de la película que se abre a la contemplación perisférica de la secta y sus componentes, entre los que se destaca la esposa de Dodd, interpretada por Amy Adams.
Ese núcleo temático es el que resulta incomprensible a muchos espectadores en tanto que para otros la brillantez e intensidad de las imágenes, algunas verdaderamente memorables, y el calibre de las actuaciones rendidas tanto por Joaquin Phoenix como por Philip Seymour Hoffman más que justifican la visión de un filme de induable brillantez pese a las dificultades inherentes al universo cinematográfico creado pro Paul Thomas Anderson, presente en sus cintas relevantes, mencionadas al comienzo de este comentario crítico.