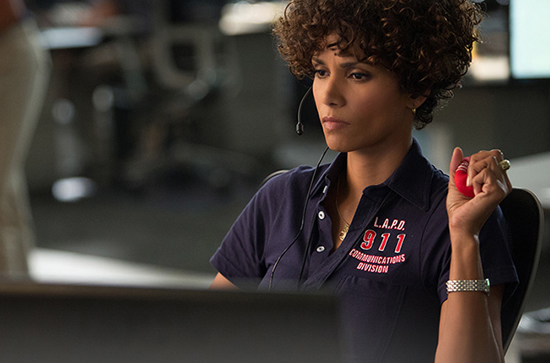 La concesión del "'oscar"" en las categorías actorales (mejores actuaciones masculinas y femeninas tanto en roles principales como secundarios) no siempre es cónsona con una larga carrera triunfante en el cine. Especialmente en el grupo de lo intérpretes premiados por actuaciones de apoyo el premio recibido puede ser ""flor de un día"", en el sentido de que rápidamente tales premiados pueden pasar a desempeñarse en papeles de poco brillo o quedar olvidados.
No sucede así, sin embargo, con los recompensados con el "oscar" de mejores intérpretes protagónicos. hay, sin embargo, excepciones. la más notable, a menudo citada como el caso más representativo de que este premio trae "mala suerte"" es el de la actriz Luise Rainer, receptora por dos ocasiones consecutivas del oscar, en los años más tarde en los años 1936 y 1937, por sus logradas caracterizaciones en The Great Ziegfeld y The Good Earth que, solo un año más tarde abandonaba Hollywood dejando tras sí una muy breve carrera.
Hoy el caso de Halle Berry se le parece aunque sin ser tan dramático. Esta intérprete afro-americana recibió el "'oscar"' por su papel en Monster's Ball en el 2001 y, aunque ha seguido actuando en roles estelares sus películas posteriores a aquélla por la que fue premiada, no han alcanzado ni gran éxito en taquilla ni tienen la misma relevancia dramática.
Halle Berry se materializa actualmente en nuestras pantallas a base de un filme, The Call, que podríamos catalogar de menor en términos de valores de producción y de aparato publicitario dado al mismo.
Esta película comienza muy bien creando en el espectador un interés creciente por su trama, ya que su personaje femenino central (encarnado por Halle Berry) es el de una empleada de un servicio de auxilio telefónico a personas desesperadas que funciona las 24 horas del día. Este trabajo exige nervios de acero, rápidez mental y el dominio necesario para mantener en la línea a los que intentan quitarse la vida o se encuentran en peligro inminente de muerte.
La protagonista tras atender a una persona que buscaba ayuda y que termina mal, lo que le ha ocasionado una crisis temporera, vuelve de nuevo a su trabajo para enfrentar otro caso muy difícil: el de una joven raptada por un predador sexual que la encierra en el baúl de su auto, desde donde llama, aterrada, procurando ayuda inmediata.
Este comienzo tan efectivo y de tanta tensión revela una temática valiosa, de solidaridad humana y ayuda al que más lo necesita pero deriva avanzada la trama hacia la mostración excesiva y crudamente gráfica del modo como se intenta abusar sexualmente de la joven, inflingiéndole la tortura y revelando en el culpable una naturaleza en extremo sádica y aberrante.
The Call es, por tanto un filme en que Halle Berry se recupera de sus papeles recientes caracterizándose por un comienzo muy efectivo para derivar después hacia lo sádico y brutal.