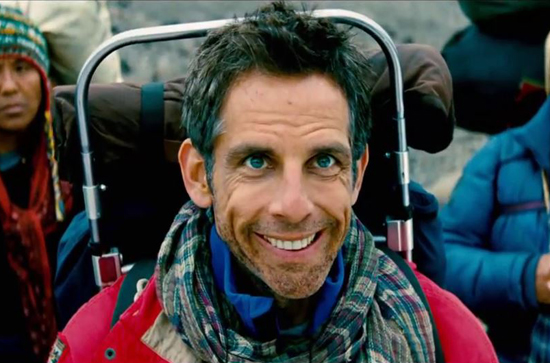 Basada en una de las historias de James Thurber y filmada anteriormente, en los años cuarenta, bajo el mismo título en una producción que llevó como figura central a Danny Kaye, entonces en el apogeo de su fama, The Secret Life of Walter Mitty se convierte ahora en vehículo para Ben Stiller, intérprete cómico del cine norteamericano que a más de asumir el rol protagónico es co-productor y director de la cinta.
Stiller personifica a Walter Mitty, un hombre que lleva una vida ordinaria, pero que vive en su imaginación aventuras extraordinarias. Trabaja para la revista Life que está a punto de cerrar y cuenta con una familia presidida por su progenitora y una hermana a más de con un buen amigo en la persona de uno de sus compañeros de trabajo.
Su vida, sin embargo, está a punto de cambiar para convertirse en émula de sus aventuras imaginadas. La oportunidad para tal cambio viene dada por la pérdida de un negativo fotográfico de suma importancia para la revista pues estaba destinado a convertirse en la portada de su último número. Consiste en el retrato de un famoso fotógrafo que tiene como escenario uno de los fantásticos lugares por él en busca de fotos diferentes.
Mitty, urgido por su jefe para que produzca el negativo extraviado, se lanza en busca del mismo. Sus viajes lo llevan a lugares tan apartados de las rutas turísticas tradicionales como Groenlandia, Islandia y Afganistán. Son estas secuencias de la película las más interesantes, pues captan tanto la desolación de esos paisajes como sus impresionantes vistas mientras Mitty se lanza desde un helicóptero a las frígidas aguas cercanas a esas tierras o sube a las imponentes alturas de Afganistán. Logra así encontrarse con el fotógrafo y averiguar la información que le permitirá recuperar el negativo perdido. Se da también en el filme una última sorpresa para los espectadores. En el procesos Walter Mitty evidenciará su afecto por su progenitora y saldrá al encuentro del amor romántico.
The Secret Life of Walter Mitty es una cinta que se sale de lo que ordinariamente nos brinda el cine comercial. Descansa en un personaje diferente y en unas aventuras que resultan fascinantes por los espacios del mundo en que suceden. Evidencia además el filme valores familiares y una visión del amor desprovista de la carga sexual con que suele presentarse el mismo en la pantalla.
En resumen Walter Mitty es una cinta destinada a públicos que gusten de lo insólito y lo inesperado y ofrece una oportunidad para el destaque de Ben Stiller, contando con las presencias tanto de Sean Penn como de la casi octogenaria Shirley McLaine, desempeñándose ésta última en el papel de la madre.