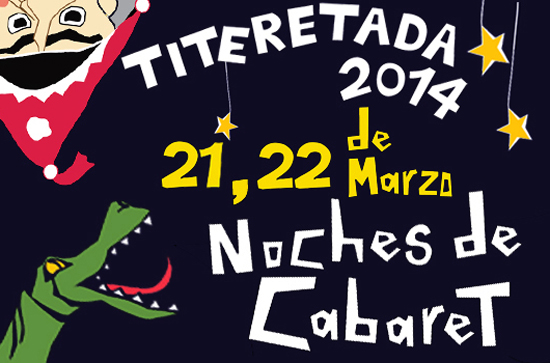 Como parte de la celebración del Día Mundial del Títere durante el mes de marzo, se realizó la séptima edición de la Titeretada, un festival anual independiente que brinda múltiples "performances" titiritescos'. La actividad, en esta ocasión, comprende de un maratón de piezas cortas en donde participaron artistas y colectivos como Deborah Hunt, Papel Machete, Mary Anne Hopgood, Y no había luz, Dave Buchen, Agua Sol y Sereno, Poncili, Kerem Herrera y Bread and Puppet.
En esta divertida edición de  1,2,3 Probando, nos acompañan los titiriteros Julio Morales, Yari Helfeld y Pedro Adorno quienes nos hablan sobre la Titeretada, la creación de títeres, el títere como vía de comunicación y algunas anécdotas. Asimismo, se conversó sobre la labor del artista Peter Schumann, fundador del "Bread and Puppet Theater".
_______________________________________________________________
Escucha entrevistas sobre el proceso creativo, todos los viernes a las 4:00 pm en 1, 2, 3, Probando, con Rosa Luisa Márquez y Antonio Martorell,  por el 89.7 fm San Juan, 88.3 fm Mayagüez y por radiouniversidad.pr.