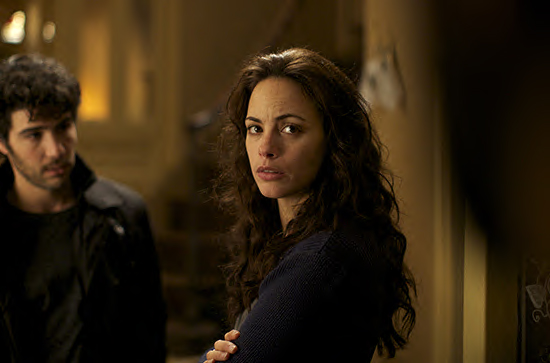 Titulada en francés Le Passé y recién exhibida en Puerto Rico, The Past es obra del realizador iraní Asghar Farhadi, conocido sobre todo en el mundo occidental por su filme, A Separation, que data del año 2011.
En The Past, hablada en francés e iraní en inglés, Farhadi desarrolla un intenso drama que se va presentando a los espectadores a base de conflictos de gran intensidad en que – sobre todo- se hace claro el público las crisis que atraviesan los hijos, especialmente aquellos adolescentes, ante la conflictivas y cambiantes relaciones íntimas de sus progenitores.
La película se centra en un personaje femenino, Marie (interpretado por Bérenice Bejo, la co-protagonista de la cinta, The Artist) que al comenzar la película recibe friamente a su marido, Ahmad (Ali Mosaffa). Este regresa de Irán tras años de residencia en su país. El motivo de su viaje no es otro que el divorcio que le ha pedido su esposa al estar en una nueva relación con otro inmigrante, Samir (Tahar Rahim) y encontrarse embarazada. La esposa de Samir ha intentado suicidarse y se encuentra en estado de coma. Las tensiones del trío provienen no sólo de la tirante relación entre los esposos sino de la crisis que suscita esa nueva unión de su madre en su hija adolescente. Esta apenas se hace presente en el domicilio materno donde además de su progenitora viven su nuevo compañero, la otra hija de Marie, aún pequeña y el hijo de Samir, niño de pocos años.
Esta joven se opone tenazmente al nuevo hombre que ha entrado a formar parte del núcleo familiar hasta el punto de que una dolorosa confesión que extrae de ella su padrastro, Ahmad, enfrenta violentamente a madre e hija y, más tarde, a Marie con Samir, su pareja, provocando que éste haga nuevas averiguaciones que lo llevan a conocer la verdadera razón para el intento de suicidio de su mujer. Una conclusión sorpresiva pone fin a la cinta en la que su realizador continúa con la exploración de los enfrentamientos que en el terreno de lo sentimental y familiar producen relaciones como las mostradas en el filme.
El realismo de la cinta descansa en el modo como se nos presenta en términos fílmicos una historia a la vez tan dolorosa como evidenciadora de males actuales en la familia contemporánea. Su realizador prescinde de una partitura musical que acompañe a las imágenes y descansa sobre todo en las conversaciones entre los personajes. Recurre, como antes lo hiciera René Clair a los comienzos del sonoro, a la presentación de los intérpretes revisandolos a través de cristales. De ese modo el público tiene que imaginarse las conversaciones.
Las actuaciones varían en intensidad y fuerza dramática con la ofrecida por Bérenice Bejo sumamente poderosa. Sus co-protagonistas masculinos, ( Alí Mosaffa) en cambio, ofrecen una caracterización muy convincente en tanto que la de Tahar Rahim resulta más monocorde e inexpresiva.
La película le obtuvo a Bérénice Bejo el premio otorgado en el festival de Cannes a la mejor interpretación femenina y fue receptora del Premio Ecuménico, otorgado en dicha muestra.
Un filme complejo, de larga duración, caracterizado por la exposición de problemas muy contemporáneos.